Santa Fe Margarita Trail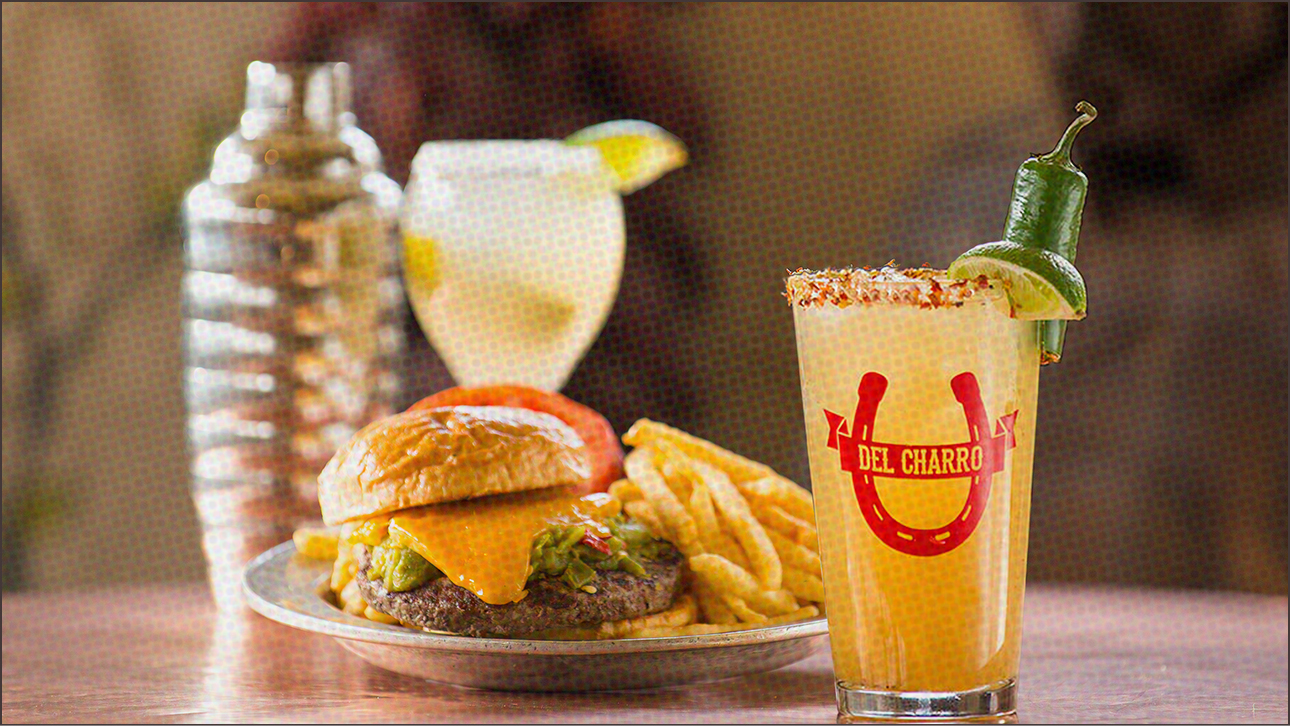 Welcome to your last stop on the Margarita Trail!
Santa Fe Trail Margarita Recipe
Ingredients:
2 ounces Hatch chile infused tequila (see recipe below)
1 ounce Cointreau
1 ounce fresh-squeezed lemon juice
1 ounce fresh-squeezed lime juice
.5 ounce agave nectar (or to taste)
1 tablespoon green chile powder
1 tablespoon red chili flakes
1 tablespoon kosher salt
Preparation: Mix the green chile powder, red pepper flakes and salt on a small plate. Moisten the rim of a glass with a lime slice to make the salt stick to it. Holding the glass upside down, dip the rim into the chile salt and twist to coat. Combine the infused tequila, Cointreau, lemon juice, lime juice and agave nectar in a cocktail shaker filled with ice. Shake the ingredients and then carefully pour into the glass – taking care not to dislodge the salt. Garnish with lime slice and serve.
Green Chile Infused Tequila Recipe:
1 bottle (750 ml) of Del Charro's Double Barrel Tequila Reposado from Casa Herradura
4-5 Hatch chiles (depending on size and heat), roasted, peeled, and split.
Place tequila and chiles in a container and seal. Allow it to infuse for at least 5 days. Strain and use to make the Santa Fe Trail Margarita.
What Folks
Are Saying
Complete bar selection. Great friendly admostphere. You will find many locals and enjoy your time shearing stories. Highly recommended.