Downtown Location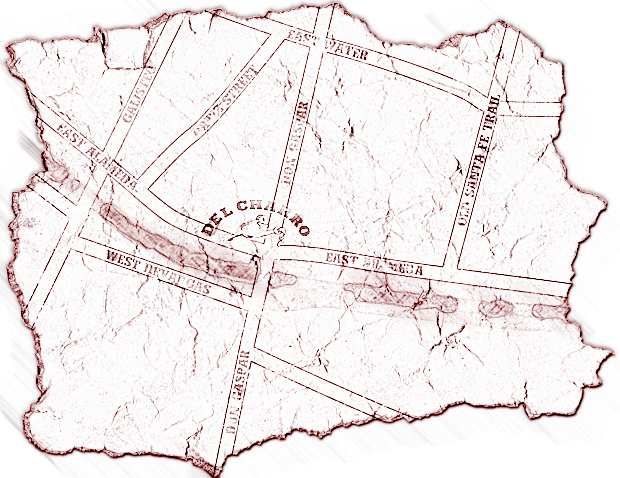 Del Charro Saloon sits smack dab in the heart of downtown Santa Fe. We're at the historic corner of West Alameda and Don Gaspar right across from the Santa Fe River. The feller from the post office finds us at 101 West Alameda. There's plenty of places to hitch up your ride on the street.
If you're hoofin' it from the Santa Fe Plaza, just head south on San Francisco Street and hang a left on Don Gaspar. We're just two blocks down from there. Don't fret, it's a short walk even in fancy boots.
If you feel like having a good ol' fashioned talk on the phone, call us at 505.954.0320.
Parking is available for Del Charro Patrons on either Don Gaspar, Alameda St., or across the river on De Vargas St. Parking meters are free after 6pm. The hotel parking lot is reserved for overnight guests of the hotel.